Range of our Network, IT Security & ICT Products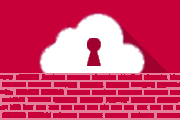 With the rapid growth of technology and users spread-out globally a seamless and robust networking system is much needed to ensure data exchange being carried out smoothly and safely. RAMMP is one of the leading IT Security & networking companies in Singapore.
Well-connected and advanced networking system facilitates staff at various locations to interact and communicate with each other, perform their business tasks more efficiently.
With all the vital business data being shared on computer networks every day, IT security has become one of the most essential aspects of networking.
Information security threats come in many different forms. Some of the most common threats today are software attacks, theft of intellectual property, identity theft, theft of equipment or information, sabotage, and information extortion.
Risk mitigation is very crucial in data protection. Sufficient methods are to be implemented to safeguard and countermeasures need to be taken to eliminate vulnerabilities or block threats.
RAMMP IT is committed in providing our customers with the wide range of advanced networking and security solutions to safeguard clients precious data.
Firewall & IT Security 
CISCO
Sophos
Fortinet
SonicWALL
Barracuda
CheckPoint
WatchGuard
Juniper Networks
End Point Security
Trend Micro
McAfee
Sophos
Avast
Panda
Kaspersky
Bitdefender
Symantec Norton
Anti-Spam & Email Security
IronPort
McAfee
Sophos
Juniper
Cyberoam
Barracuda
CheckPoint
Trend Micro
Others
Routers
Switches
IPS
Internet Proxy
Firewall Analyser
Wireless Controllers
Wireless Access Points
Unified Communications
Our talented and skilled IT professionals can relieve you of the need in taking care of your IT infrastructure, thereby leaving you to concentrate on your business.