Office Automation Singapore – The complete range of automation products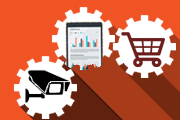 Setting up a new office or upgrading your existing office?
Need help on coordinating with multiple contractors and office automation service providers?
Office automation is a process by which variety of computers, software and other related equipment are used digitally to create, collect, store, manipulate and relay office information needed for accomplishing basic tasks.
It could be a laborious process for you to identify the right solution that matches your budget.
Leave all that trouble to us and with our expertise we will walk you through the selection and implementation process. Our Office IT automation products and services include project management, identification of suitable products that match your needs, procure, deploy, configure, training and maintenance. The key products that we handle are as follows:
Telephony and VoIP solutions
Video conferencing
Audio conferencing
In-premises Security
Digital Signage
Projectors
Printing
Scanning & Archival Solution
Document Management Solution
Photocopy and Large scale Multi-Function Printing machines
Advantages of Office Automation
Automating processes reduces your involvement in mundane clerical tasks, such as organizing customer data or creating reports, monitoring office environment, security issues and leaves you to concentrate on the parts of your business that you prefer. It allows a few employees to perform the tasks of many.
With tough labour market and rising cost, information and automation systems reduce storage space, speeds retrieval and allows several employees to access the same data at the same time. Key advantages of office automation include, less cost, high ROI, efficiency, healthy environment, effective communication, save space and more professional look for a modern office.