Business Continuity Plan and Disaster Recovery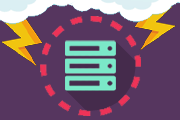 IT organizations are continuously challenged with protecting business-critical applications and data against various causes of downtime.
With the tremendous growth of Information Technology (IT) in the past couple of decades, business nowadays depends heavily on IT. With the emergence of the Internet and eCommerce, many businesses can't survive without operating 24 hours a day and 7 days a week. Single downtime might mean disaster to their business.
Why we need a Business Continuity Plan?
Disaster might occur anytime, so we must be prepared. Depending on the size and nature of the business, it is advisable to design a plan and minimize the disruption of disaster to keep businesses live all time.
Therefore, the traditional Disaster Recovery Plan (DRP), which focuses on restoring the centralized data center, might not be sufficient. A more comprehensive and rigorous Business Continuity Plan (BCP) is needed to achieve a state of business continuity where critical systems and networks are continuously available.
When we need a Business Continuity Plan?
We need a Business Continuity Plan when there is a disruption to our business such as a disaster.
The Business Continuity Plan should cover the occurrence of the following events:
Equipment failure (such as disk crash).
Disruption of power supply or telecommunication.
Malicious Software (Viruses, Worms, Trojan horses, Ransomware) attack.
Application failure or corruption of the database.
Human error, sabotage, or strike.
Hacking or other Internet attacks.
Social unrest or terrorist attacks.
Natural disasters.
What steps do we take to create a Business Continuity Plan?
Project Initiation
Analyze
Design and Development a Plan
Identify, suggest, procure necessary tools
Implementation by using the right tools
Testing
Maintenance and continued follow-up
With the help of our experts and partners, RAMMP IT can put together a comprehensive, integrated proposal of business continuity to your organization.