IT Relocation Singapore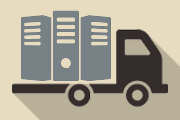 As a value-added service, we provide Data Centre and whole Office IT relocation services for SME to large enterprises.
Moving office IT equipment is not as simple as disconnecting and reconnecting your computers, so this aspect of your office relocation should be handled by IT specialists who are familiar with the logistical and technical aspects of IT relocation.
Dealing with third parties like ISP and telecom providers can be difficult if your project team doesn't do tech speak. Our IT relocation services team can liaise with third party suppliers to ensure that services are migrated to the new office address at the right time so that your productivity is unaffected – and your customers continue to receive the service they expect throughout the move.
We have the expertise to dismantle your IT network and reassemble it safely and securely in the new office.
Our key strengths and services as follows:
Project Management and coordination with all vendors
Study, Design, Planning, Propose, Schedule and relocation of IT Infrastructure
Network Design and structured cabling
Check-list on key issues such as Network, Telecom, Internet connectivity, etc
Disposal and recycling
Documentation and project hand over
We establish a Company Point of Contact (POC) who we update constantly from the start of the Relocation Project to the very end, so you won't have to be in guessing mode on the move.
Our team of consultants will meet with key project stakeholders to assess materials and other issues that are involved in moving your IT to a new location, and the priorities for a successful transition. We will work alongside your own project team to map out the specific details of the move and how we will assist during the actual move. Our assigned POC will regularly brief you about progress to keep stakeholders in the loop, providing opportunities to suggest improvements or changes to the relocation plan.
Clients are assured with peace of mind, trust our proven ability, rich experience, and project management skills.
For your reference, one of our happy clients is Bhaskar's Arts Academy Singapore and for the range of products, we support visit our products page at IT Products Singapore.