Tally Software Singapore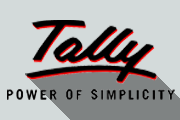 Being a one-stop IT solution provider, RAMMP IT Solutions offer Tally Software as a value-added service to our clients, through our Tally Partners in Singapore.
When your business grows and extends beyond international borders, you need business accounting software that keeps pace with your complex business demands and simplified growth.
The software you choose must offer you greater speed, power, and reliability, besides having the ability to adapt quickly to your business. Tally ERP 9 was engineered to effectively fulfill these needs and help overcome the challenges of a growing business. The dynamic features and MIS capabilities in Tally ERP 9 are designed to simplify your business operations while giving you complete control over your accounting, inventory, and statutory processes.
Multi-lingual and data synchronization capabilities, allow you to transact business without language barriers or geographical boundaries. Tally ERP 9 is very simple to learn and even easier to use business accounting software applications. And the advantages of using this robust product are apparent from the start. To learn more about how Tally 9 can enhance your productivity and profitability, do look through the features and benefits.
Customizing your Tally Software – customize your existing Tally software to work according to the specific requirements of your business. With the help of our partner, we can help you generate customized reports and integrate Tally with other business applications.
The Tally Software can be customized to suit your business needs and for your convenience we have given below the available software versions and some of its key highlights.
Tally Versions
TallyPrime
Tally ERP 9 Silver
Tally ERP 9 GOLD
Tally Server 9
Single & Multi-user Versions
Tally Features
Accounting
Inventory Control
Purchase Management
Business Management Payroll Management
Payroll Management
A whole new Look, a whole new experience! TallyPrime
The latest product from Tally Solutions, "TallyPrime" takes your ERP experience to a new level, making your start to automation, or your switch to Tally simpler than ever before. You can now discover the product much more easily and make the product do more for you, without learning anything new. There is greater flexibility as the product adapts to your business and your way of working. And the transformed look and feel will only make you love the product even more.
Simple to learn, easier to use
Getting started with TallyPrime is extremely simple. You can set up the application in less than a minute and get started with invoicing even faster. It just works the way you expect it to.
Insightful , actionable & customizable reports
TallyPrime comes with a diverse set of readily available business reports with powerful and actionable insights, helping you make informed decisions for your business growth. You can also personalize the reports by creating and saving multiple views of the same report, the way you want.
Anywhere, anytime and secure access
With TallyPrime, you can access business reports from web browser, wherever you are, and with the promise that your data is available only to you. This comes along with multiple user and feature based security levels. And an additional layer of security called TallyVault with robust security
Let us talk, understand your needs, identify the most optimum package that suits your budget, propose, customize and make it work for you.