Range of our Network, IT Security & ICT Products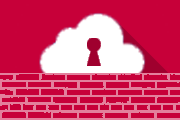 With the rapid growth of technology and users spread-out globally a seamless and robust networking system is much needed to ensure data exchange being carried out smoothly and safely. RAMMP is one of the leading IT Security company in Singapore.
A well-connected and advanced networking system facilitates staff at various locations to interact and communicate with each other, perform their business tasks more efficiently.
With all the vital business data being shared on computer networks every day, IT security has become one of the most essential aspects of networking.
Information security threats come in many different forms. Some of the most common threats today are software attacks, theft of intellectual property, identity theft, theft of equipment or information, sabotage, and information extortion.
Risk mitigation is very crucial in data protection. Sufficient methods are to be implemented to safeguard and countermeasures need to be taken to eliminate vulnerabilities or block threats.
IT Security company in Singapore
RAMMP IT is committed in providing our customers with the wide range of advanced networking and security solutions to safeguard clients precious data.
Firewall & IT Security
CISCO
Sophos
Fortinet
SonicWALL
Barracuda
CheckPoint
WatchGuard
Juniper Networks
End Point Security
Trend Micro
McAfee
Sophos
Avast
Panda
Kaspersky
Bitdefender
Symantec Norton
Anti-Spam & Email Security
IronPort
McAfee
Sophos
Juniper
Cyberoam
Barracuda
CheckPoint
Trend Micro
Others
Routers
Switches
IPS
Internet Proxy
Firewall Analyser
Wireless Controllers
Wireless Access Points
Unified Communications
Our talented and skilled IT professionals can relieve you of the need in taking care of your IT infrastructure, thereby leaving you to concentrate on your business. If you wish to know more about IT Network basic, please click here.
Virtual private network (VPN) – VPN Singapore
Virtual private network (VPN) is one of the most popular remote access methodologies especially with the work from home concept. The VPN technology extends a private network across a public network and enables users to send and receive data across public networks as if their computing devices were directly connected to the private network. VPNs are commonly used to secure connections to public Wi-FI hotspots, hide IP addresses, and make your browsing private.
Software applications running at an end-user system such as PCs, tablets, smartphones, etc using VPN may benefit from the functionality, security, and management of the private network.
VPN technology allows remote users and branch offices to access corporate applications and resources safely. To ensure data security, the private network connection is established using an encrypted layered tunneling protocol and VPN users use authentication methods, including passwords or certificates, to gain access to the VPN.
VPN's are established between Site to Site and Client to Site methodology that defines the access methods.
Encryption is a fundamental part of a VPN connection and to ensure data traffic security, several types of VPN protocols are used such as IP security, SSL, and PPTP. Robust security inbuilt with VPN is the reason for many corporates using this technology for safe data access for their users.
2FA or 2-factor authentication is available with most of the latest VPN's. With modern-day Firewalls inbuilt with UTM features (Ultimate Threat Management) VPN has become an integrated part of today's remote connection needs.
RAMMP IT has been providing Virtual Private Network solutions for our clients ever since our inception. Popular VPN solutions we offer are from Fortinet, CISCO & WatchGuard. To learn more about VPN technology, click here.