IT Infrastructure Services – Range of Hardware, Software & Other products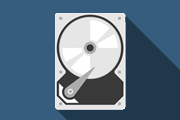 RAMMP IT Infrastructure Services helps SME's and enterprises Design, Supply, Implement and Manage scalable and reliable IT Hardware & Software that enables the digital business and drives high performance.
With businesses today highly reliant on IT hardware & software, RAMMP IT is committed in providing our customers with the most advanced and innovative products from the leading industry manufacturers at competitive prices.
Reach/Contact us for products that you need to improve your performance and take your business to newer heights.
We have most of the products available in the market, ranging from Servers, Desktops, Workstations, Storage and backup solutions, Laptops, Tablets, Printers & Scanners, etc.
We also supply Software with various licensing options such as OEM, OLP, ROK and Retail licenses.
Servers, Desktops & Laptops
IBM
HP
DELL
Lenovo
Apple
Acer
Asus
Other leading brands
Storage
DELL
IBM
HP
NetApp
Quantum
Synology
Qnap
Netgear
Software
Microsoft
Linux
Apple
Adobe
VmWare
SAP
Symantec
Salesforce.com
Others
Printers
Scanners
NAS
SAN
Backup
Archival Solutions
Document Management
Other software
Apart from providing these products, our services include design, supply, installation and maintenance of Hardware & Software, Networking & IT related products including office automation systems.
At RAMMP IT, we provide our customers with advice and recommendations based on our knowledge and experience of the industry and the specific needs of your business. We have partnered with leading IT hardware and software manufacturers but always provide independent advice that is not vendor-specific.
We firmly believe in providing our customers with 'the right IT equipment for the job and budget' and are as happy working with their preferred manufacturers/suppliers as we are with one of our industry partners. As we are one of the leading IT services companies in Singapore, our goal is to provide clients with the most efficient and effective IT solutions possible, within their budget.
Overview of our range of IT Infrastructure Sales and Services include:
IT & Network Security planning and deployment
IT Outsourcing and IT Support
IT Maintenance and Consultancy
Data recovery services
IT Hardware and Software acquistion
IT Compliance
We establish a Company Point of Contact (POC) who will assist you would procurement to implementation and subsequent maintenance.
Apart from leading brands of hardware sales and support, we do provide a wide range of cloud solutions that includes Microsoft Azure, AWS, Office 365, Dropbox, and Google Cloud services.
For more details visit our Cloud Services page.