A whole range of Server Racks, Network Cabling, Electrical work, and Rack Management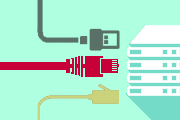 RAMMP IT is an experienced Network cabling contractor Singapore. The backbone of an IT Network is a structured cabling system that is a vital part of any data center. It is a onetime investment that offers amazing benefits to your business for years. If installed perfectly, it can serve well for several years and can be scaled for future growth.
Whether LAN or Data Centre, copper or fiber, factory terminated, or field terminated, structured cabling systems can maximize your network infrastructure with high performance, cost-effective, customizable solutions that are simple and fast to install.
It is important to hire the right talent and RAMMP IT has the expertise in designing, planning, installation, and integration.
Here at RAMMP IT, our experienced team understands that your data cabling Installations need not only save time and money but more importantly, deliver a reliable solution to your organization.
Upon successful implementation, we provide a detailed network diagram that helps our clients in future expansion and support issues.
Network cabling contractor Singapore
We also supply Server Racks, deliver, install, and rack-mount servers as a service. A one-stop cabling provider, our cabling and rack solution include…
Fibre Cabling
Telephone Cabling
CAT6 Network Cabling
Electrical wiring with LEW & SLD
Server Rack Management
Rack mounting of Hardware
Whole Office IT & Equipment Move
Decommissioning of old Network cabling
Laying, Testing & Commissioning of Network cables
Documentation, Network diagram, and Network Tracing
We use high-quality wirings such as 3M, Panduit, AMP, Emerson, and APC. Our portfolio for structured cabling range from SME's to retail outlets and medium-sized enterprises.