IT Support & Maintenance, Systems, and Network support services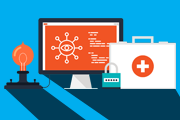 RAMMP IT Solutions is a professional and trusted IT Support Services Company, dedicated to providing high quality and exceptional service to all our customers.
IT Support Service Singapore – With growing cost and rather managing an extra IT staff, we help you to take care of rapid changes in today's technological world.
Our premium service – RAMMP Proactive Support, is designed to give your company the critical technical support and monitoring that will maximize your network's availability, performance, and stability at a flat rate with no hidden charges.
Leave the responsibility with us to manage your office IT Infrastructure and Software and let us assist you with our extensive technical expertise. We provide a range of comprehensive On-Site IT support and maintenance services for all Hardware, Software, LAN & WAN Networks, Internet, Intranet, etc., at an affordable rate.
The IT Support & Services we specialize are as follows :
Specialized in installation and maintenance of Microsoft, Linux, Database & Email Servers
Installation and Maintenance of all Hardware & Software
Network, System Monitoring, Backup and Alert Service
Business Continuity & Disaster Recovery Service
Licensing, Asset Management, and IT Audit
Data Center & Servers relocations Service
Complete IT Project Management
Multi-Vendor IT Support Services
Network & IT Security Services
PEN Test & VA
In addition to improved employee productivity, you and your business will experience these additional benefits:
Smoother running of your network
Secure data and network traffic
Real-time response
Elimination of annoying spam, pop-ups, and spyware
Auditing and reporting of your hardware and software
With RAMMP Proactive Support, our goal is nothing short of a remarkable reduction in your total cost of technology ownership and reduced IT management overheads.
As a leading IT outsourcing service provider in Singapore, RAMMP IT offers a comprehensive suite of managed services that free up our customers' limited resources to concentrate on their core business, leading to cost savings and increased operational efficiency.
Why wait? Call us in our Sales Hotline: 6908 0668 OR drop us a note at https://rammp.com.sg/contact/
CIO for Hire – IT Support Services Company
Many organizations run on tight budgets and may not have the resources to run a full-fledged IT department. A catching concept in today's rapidly changing technological world is the buzz word "CIO for Hire". We have experienced IT Managers who can dwell in-depth on your organizations' needs and act as an IT advisor.
Reduced cost
Lesser overheads
Skilled and updated IT Managers
Design and draft your organization's IT policy
Improvements in IT strategy and process enhancements
We can work out a variety of packages that suit your needs and budget, such as weekly, bi-weekly, monthly, and annual contracts.
Give us a call to explore.